Frequently Asked Questions

Information and answers to some common questions.
About the Event
Charlie the figure in our logo, named after its resemblance to cartoon Charlie Brown, is so much more. To us, Charlie could be a boy or a girl anywhere in the world. All we need to know is Charlie is a child that needs our help. Charlie's Challenge is an annual fundraising event that supports different children around the world this year we are fundraising for children in Fiji.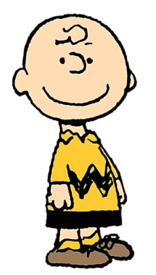 #growred is our challenge for 2019 and we're asking Kiwis like you to join and grow a chilli! Nurture it into a healthy seedling and document the ups and downs that come with growing your own food on social media.
Charlie's Challenge starts in September, but you can plant your seed as soon as it gets to you! Your mission is to raise healthy seedlings before the end of September while raising as much as you can to help children in Fiji grow their own nutritious foods.
It's easy to get started, you simply need to register online here.
Be sure to fill in your details accurately so we can get in touch to send you your very own Grower's Kit. Once you've completed registration, you'll set up your own fundraiser's profile! Share the link with everyone you know to start fundraising so you can reach your goal!
Not at all, we simply ask you chip in $20 to your own page to kickstart your fundraising and cover the cost of us sending your kit to you. Collectively we're trying to raise $50,000 as a team so every bit helps!
Growing Your Seedling
1 x Red Tin Pot
1 x Seedling Label
1 x Chilli Seed Sachet
2 x Soil Pellets
"How to" Instructions
Your Grower's Guide
And a message from our team!
The chill is grown in a number of countries around the globe as a sustainable food source and resource for income because it is easy to grow and is resistant to droughts! It's used in Fijian cooking a bunch to flavour meals and has 5 times the amount of vitamin C of an orange! And it's red!
That's a surprise! If you raise over $250, don't be shocked if you receive a little something in your mailbox. You'll also receive emails from our team to help you along the way and at the end of the event, we'll send you an update and a little something from us to say thank you!
We are using Mr Fothergill's gardening range to inspire Kiwis to #growred.
Mr Fothergill's offers gardeners all over New Zealand the most comprehensive seed range on the market today. With a reputation for high quality and affordable products, their extensive range covers both flower and vegetable varieties
All their grow kits are kitted here in New Zealand from components all over the world.
The expandable soil pellets come from Canada - a company called Jiffy. These soil pellets are 100% biodegradable, with added nutrients to help your young seedling through the first stages of life. 
The production of Chilli and Tomato seeds is in NSW Australia.
For more tips and tricks for growing red keep an eye out on your emails. You can also visit www.mrfothergills.co.nz for more information about your grow kit.
Don't fret, we happily guarantee that all of Mr Fothergill's seeds will grow, providing the peace of mind that if they do not we will send you a replacement or alternative – please contact shelina.mcmanus@scnz.org.nz to discuss.
About Fundraising
There are a number of fun and easy ways to raise money for Charlie's Challenge – the easiest way is to share your page link with everyone you know! Share it on your social media account or in an email with this template.
You can be as creative as you like – ask for donations per sprout, or each centimetre your seedling grows.
You could host a classic Quiz or Bake sale using chilli as a key ingredient!
Your Growers Guide is filled with even more great ideas to help you raise money – so you can choose which option will work best for you.
In the weeks leading up to Charlie's Challenge you'll receive our Foodie Emails, with lots of ideas for how to use the humble CHILLI in the future - why not host a dinner using one of our delicious recipes, you can charge entry to raise even more money! Chilli Pizza Russian roulette – now that's an idea!
There are several ways you can pay in your fundraising. The easiest way is to make a donation online to your fundraising page using a credit or debit card and asking your friends and family to do the same.
If you're hosting an event as part of your fundraising, you can also send a cheque payable to:
Save the Children New Zealand
Send this to Charlie's Challenge - Save the Children, 117 Lambton Quay, Wellington Central, Wellington 6011. Don't forget to write your full name and address on the back of all cheques.
You can make a donation directly to:
Account Name: Save the Children New Zealand
Account Number: 03 0584 0296318 01
Reference: Charlie2019 
Please remember the reference and send an email to events@scnz.org.nz to let us know to keep an eye out for the donation and include in our team total!
Yes! You can pay over the phone by contacting our Supporter Care team on 0800 167 168. Please let them know you're fundraising for Charlie's Challenge and give them your name and email so they can easily find you!
Yes, we're a registered charity so any donation over $5 is tax-deductible. If one of your supporters wishes to receive a tax-deductible receipt, we recommend that you advise them to make their donation directly to your fundraising page as a receipt will be issued immediately.
For business donations please contact call Lina McManus direct on 04 381 7583
Please note that if the donor receives something in return for their donation such as raffle tickets, entry to an event, chilli chocolates, then this donation is not tax-deductible.
About Save the Children
Save the Children was founded in 1919 and works both in New Zealand and overseas to give every child the best chance at a bright future.
We are one of 30 members of Save the Children International, a global child-focused, independent development organisation.
Save the Children New Zealand is registered un the Charities Act 2005 CC 25367.
As part of Save the Children International, Save the Children New Zealand works in more than 125 countries around the world. Save the Children New Zealand manages and delivers programmes that assist children in Asia-Pacific and supports children and families in our own community through our advocacy work.