What is Charlie's Challenge?
When conflict and natural disaster strike Save the Children is there to protect and care for the most vulnerable children.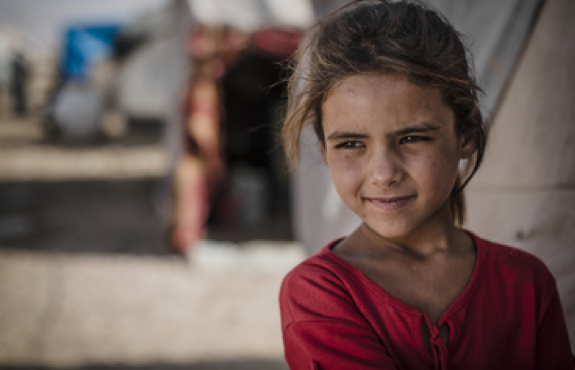 Sadly, in 2017 every hour 32 classrooms of children were forced to flee their homes, among them children like six-year-old Arwa*.

Whether you're 5 or 15, as a child being forced to leave your home, no matter the reason, conflict or natural disaster, your life is changed.

On 20th November – Universal Children's Day we are launching Charlie's Challenge, a new nationwide campaign, to give children like Arwa food, shelter, protection and education.

By taking on one of Charlie's Challenges you can help us save lives with as little as:
$8 Arwa would receive a jerry can full of much needed clean water
$47 would be enough to feed a family of five, for a month – a food kit with lentils, rice, flour and oil
$163 could provide families like Arwa's fleeing conflict an 'on-the-move' shelter with a decent tent and sleeping materials.
You can be a champion for children when you take on one of Charlie's challenges!
Simply choose your challenge Eat, Wear or Run RED, register on everydayhero and get ready to start making a difference this November!